Schools' Day Thursday 24th June 2021
Information for Teachers
On Thursday 24th June 2021, as part of the largest ever Viking Festival in the UK, we would like to invite school groups to step back in time with us to experience the England of the Vikings and Saxons.
KS2 classes will be invited to visit us at Locko Park to take a journey back to the England of 1000 years ago. They will meet a variety of people from the past: warriors, farmers, traders, healers, weavers, churchmen and cooks, Danes and English. They will embark on a quest to support King Cnut (Canute) to further establish his control of his new realm.
The day will create an immersive experience for children studying the Anglo Saxon and Viking Struggle for England 793-1066' element of the National Curriculum History syllabus, enabling them to further appreciate first-hand the England of 1000 years ago.
For more information contact schools@vikingsonline.org.uk or call Cathy on 07711686335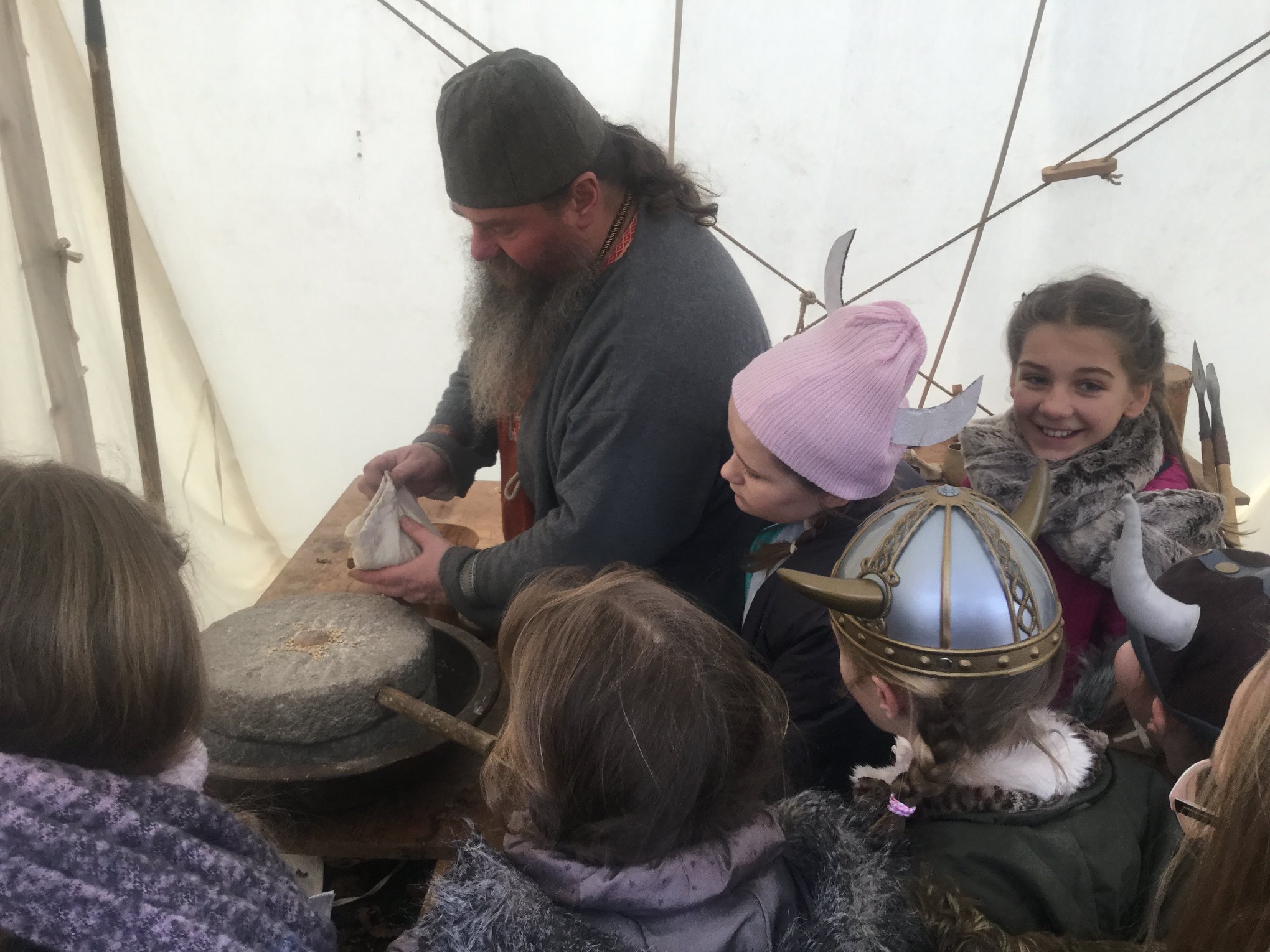 Points to Note
Suitable for KS2
Children in class sized groups.
Each group to be accompanied by 2 adults from school.
Further details of the quest will be sent out to enable children to 'get into character'.
Contact will be made before the event to discuss any special needs your children have.
Coaches may park on site during the event.
This is an outdoor event on bumpy ground. Children should dress accordingly.
You may choose whether children dress up for the day – or attend in school uniform.
Mobile trailer toilets and handwashing stations will be available.
Shelter will be provided during lunch time for rain/hot sun.
Home schooling groups may attend – please get in touch for more details.
Cost per Class £100